Carlsberg Beer Bottle 650ml
Carlsberg Beer Bottle 650ml
Descriptions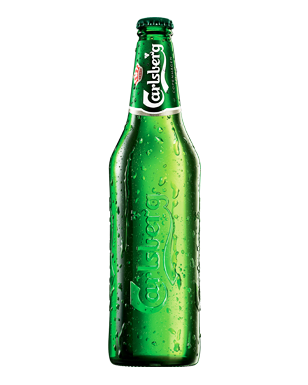 Probably the best beer in the world, Carlsberg Beer is the flagship brand in Carlsberg Group's portfolio. A regular in millions of bars across 140 countries worldwide, it is a truly international beer brand of exceptional taste and quality.
Carlsberg is brewed with uncompromising quality using choicest barley, exclusive aromatic hops and the unique "SACCHAROMYCES CARLSBERGENSIS" yeast. Carlsberg has been produced since 1847 and was introduced in Nepal in 1995.
DISCLAIMER: Alcohol is not for sale to people under the age of 18. By placing an order for this item, you are declaring that you are 18 years of age or over. Please note that orders made by buyers under the age of 18 will not be further processed.
Similar Products
5005538940926443552